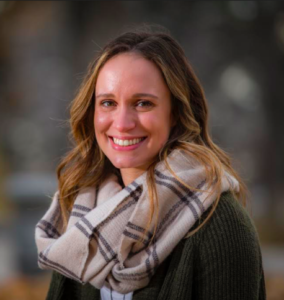 I believe that most people come to therapy in search of missing pieces of themselves. As humans we experience loss, change, love, trauma and a wide range of emotions that can sometimes hinder our ability to meet our goals. I believe that each individual holds the strength to sit inside themselves and grow. Each person that I interact with has their own set of skills, tools, experiences, and desires. I collaborate with my clients to expand upon these skills and work towards the places that they are looking to go. I have found that healing is sometimes a slow and tedious process. Each individual knows when they are ready to explore themselves and begin this process. I am here to help you start your healing journey. I use a variety of techniques and evidence based models, such as Feminist Multicultural Therapy, EMDR, and other various trauma informed modalities to help my clients meet their personal goals.
About Becca:
As a recent graduate from the University of Utah,  I completed two health related practicums at the University of Utah hospital where I focused on family and individual work around grief and loss, care management, and working with individuals newly diagnosed with various health related concerns. I finished up school as an Intern at the University of Utah Women's Resource Center where I worked primarily with individuals of underrepresented populations who struggled with body issues, trauma, sexual assault, anxiety, and depression.  I completed my EMDR training in the fall of 2018 and am excited to continue practice EMDR to help improve the lives of my clients.
In my free time, you can usually find me in at a yoga studio, baking, or sitting at home reading a fiction novel. I have a strong love for traveling, plants, and animals.